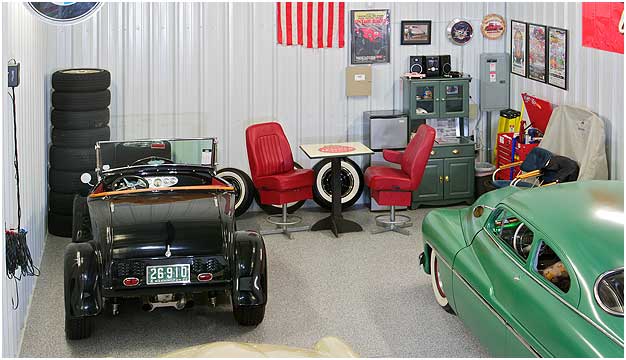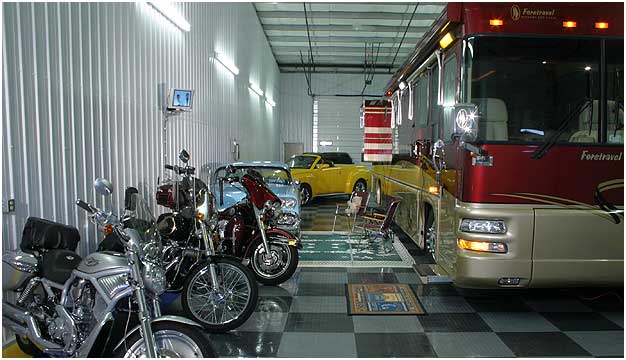 GarageTown Federal Way
RV, Boat and Classic Car Storage You Own
Whether it's all those things you treasure like your classic car, boat or RV- or even an extension of your business, GarageTown's commercial grade condominiums are your solution to controlled, private and safe storage in the Seattle area. People from all around the Everett, Bellevue, Bothell and Mercer Island areas have decided to store their belongings in a space they own, and are enjoying the benefits. From having a permanent place to "set up shop" to creating your very own man cave, our storage condos are climate controlled in a secure, lighted and gated community. With full control you can customize your space to suit whatever accommodations your heart desires.
If you need more space, stop throwing money away by renting. Invest in commercial real estate for your personal or business needs, take back your garage and come to GarageTown. Our Federal Way location is easily accessible from anywhere in the Seattle, Bellevue or Everett areas.
Ask around. People all around the Puget Sound are enjoying the benefits of storage real estate. Call us today to talk to our team about buying a condo space at GarageTown, and inquire about our current promotions!
Our Seattle Area Storage Condos are Great For:
RV Storage: Spacious and secure storage for your motor home or RV vehicle in the Seattle area.
Boat Storage: No matter what lake or body of water you frequent, boat storage at the GarageTown codos is the perfect answer to a safe, convenient and private home for your motor boat or other water vehicles.
Classic Car Storage: Great space to use as your private workshop or a showroom for your prized classic cars and vehicles.
Current Promotions
Now is the time to buy! We will pay your closing costs and first year real estate taxes.
For details call Brad (206) 395-2497
Visit Us
Monday - Saturday: 11am to 3pm
2010 South 344th St.
Federal Way, WA 98003